WELCOME TO THE WESTDENE DENTAL PRACTICE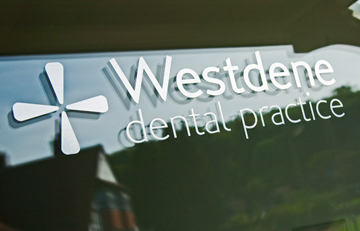 Having been an established dental practice in Brighton and Hove for over a quarter of a century the Westdene Dental Practice prides itself on caring for people and their mouths for life. Our motto is 'Care for a lifetime' and that is exactly what you will receive when you entrust your dental health to us. We are totally committed to fostering long term relationships with our patients and nothing makes us happier than caring for entire families, oldest to youngest. We like to think that when you meet your dentist at the Westdene dental practice you have met your dentist for life.
At Westdene we prefer to take a big picture approach to dentistry. Our patients are not just walking mouths. With current evidence suggesting strongly that dental disease has deep links to other serious health issues such as heart disease and diabetes we fully believe that investing in your dental health is investing in your long term well-being. Our drive to make our patients healthier and happier is what makes us Brighton's dentist with a difference.
Just some of the benefits you will receive when you become a patient at Westdene:
You will experience at Westdene Dental Practice a wonderfully warm and welcoming atmosphere.
Your aims and desires for you and your family's dental treatment will be listened to carefully.
You will find yourself at the heart of all of our work. In the rush of the modern world we endeavour to create the time and space for the care you deserve.
You will benefit from practice staff who regularly engage in all aspects of post-graduate study and training to keep up to date with treatments and services available.
The Gold membership of the BDA good practice scheme confirms the commitment to care you will receive. This award was originally presented to us by long-standing patient and Olympic Golden girl- Sally Gunnell.
The whole aim of our team is to provide a service that exceeds your expectations in a modern and highly professional environment.
ICO Registration Number: ZA105268