Dental Phobia

Karen, the receptionist, is always very friendly and especially good when dealing with nervous patients.

Mark Coyne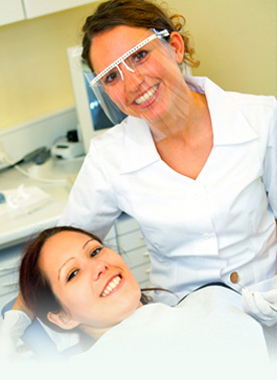 We are fully aware here at Westdene that dental treatment can sometimes cause people to be anxious. In reality most people will feel some trepidation if they are to undergo any type of medical procedure. Everyone here at Westdene is experienced in treating and interacting with patients who are feeling anxious. Patient comfort is of paramount importance at Westdene and we strive to make every part the patient experience a positive one. From the large availability of free parking (no mean feat in Brighton!), to the warm greeting you will receive at reception and the attentive care in surgery, we feel that at every turn an anxious patient is catered for at Westdene.
Dental treatment does not need to be a stressful experience. We want our patients to be fully at ease when they decide to undergo any treatment here at Westdene. All dentists have seen patients who have allowed their oral health to deteriorate due to dental phobia. However the whole team at Westdene is fully committed to the concept that this does not need to happen to anyone. If you are anxious about dental treatment and worried about your next trip to the dentist- come and meet us here at the Westdene Dental Practice. We are certain that you will leave feeling more positive about your dental care for years to come!